Thanksgiving isn't just about the bird and the big game. Here are some tips that my family has enjoyed in making the day full of good memories...
1. Reach out to those around you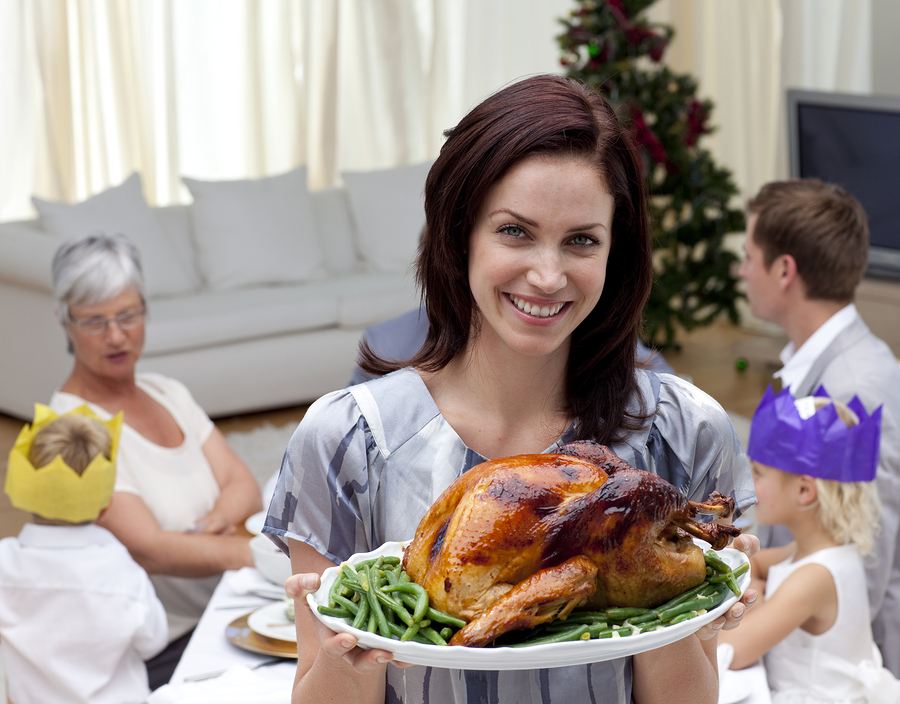 Ask the single gal in your book club if she has anywhere special to go for the holidays. See if the new family at church knows anyone else in town. Inviting people outside your normal holiday sphere can be a blessing for their family as well as yours! New people bring new ideas, new conversation, and new types of memories. A new face at the table can also help keep undercurrents of family drama at bay. Also, try mixing up the seating chart. Get rid of the "kids' table" and blend everybody together. The little ones will feel more included and the adults will have more to chuckle over. After all, "Kids say the darndest things!"
2. Have a family game time!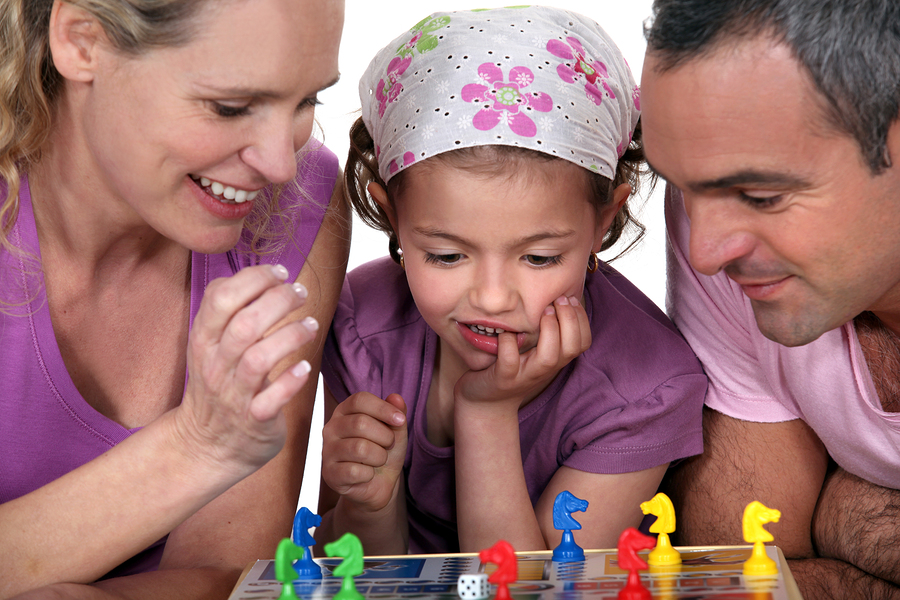 Grab the Catch Phrase or head outside for some touch football. Do something to get everybody involved together. In my family, we save the more active games for in between dinner and dessert. Doing a scavenger hunt together or chasing the kitties in the barn with the grandkids is a great way to settle down a full tummy before dessert! At the dinner table, I like to put special cards at each place setting to spark conversation. You can make cards of Thanksgiving Day trivia, cards with scripture, or little notes to each person that say in a simple way why you are grateful for them.
3. Put together great food presentations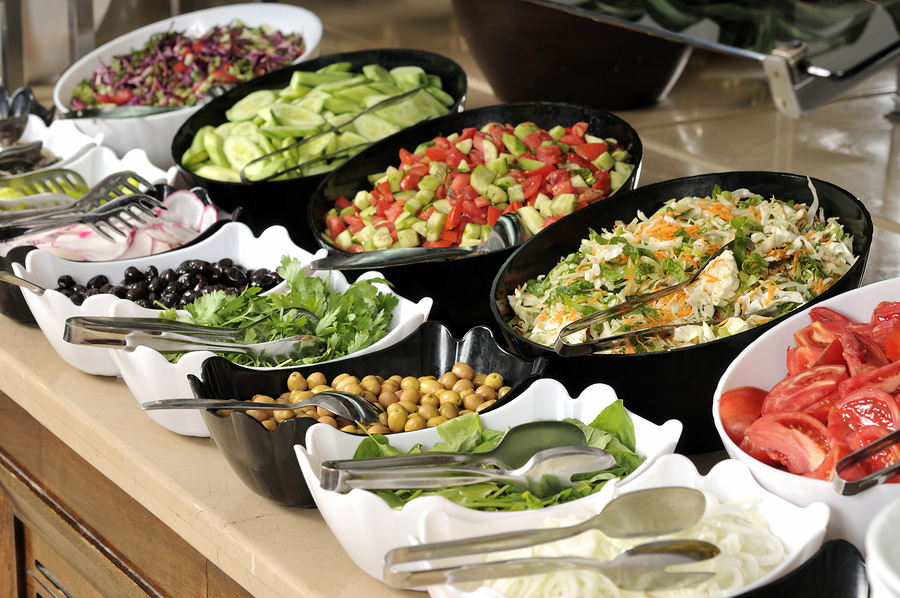 When it comes to dessert, make your family and guests feel special through beautiful displays and special dishes. I always serve hot apple cider and hot tea (like chai) with dessert so that the holiday fragrances welcome my family in after they've played outside. I like to have dessert set up for them starting with a huge bowl of fruit laid out as beautifully as I can with unique flavors like blackberries or orange peel bowls full of cranberries. Having this all prepared is a great way to make sure they go for the delicious healthy options first! As for the ooey-gooey creations, make them pretty by cutting pumpkin or apple shapes out of dough for the tops of your pies and make a variety of desserts, cut into small portions. If your loved ones don't feel limited by their options, they will be less likely to overindulge.
4. Break out the bubbly!
Speaking of indulging, I love to serve sparkling apple or pear cider out of pretty wine glasses at holiday meals. It gives the meal a festive air, especially for the kids! If you decide to serve things strictly for the grown-ups, make up batches of sangria or sparkling wine so that there is still an atmosphere of festivity without a large alcohol content.
And now for THE BIRD!...
Mead/Honey Wine Turkey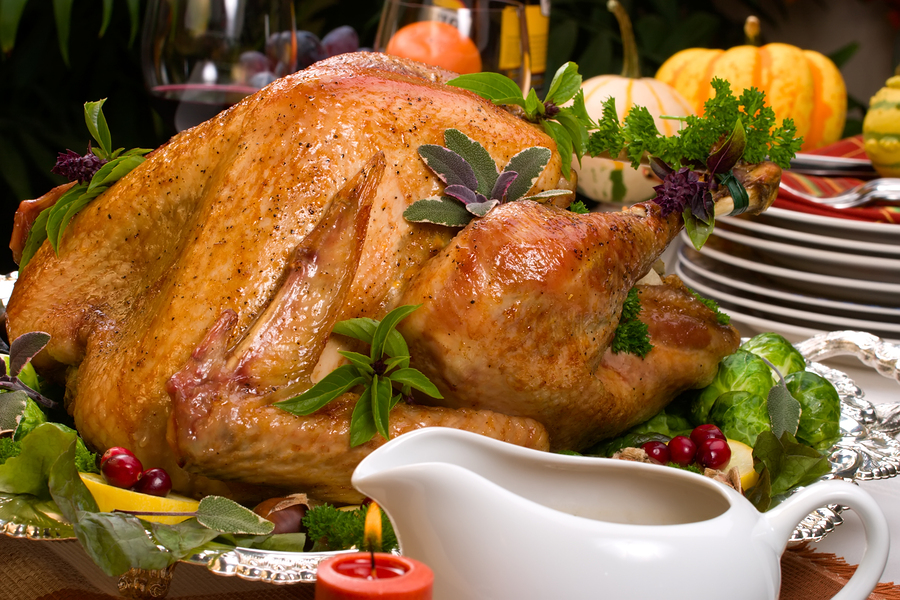 I know what you're thinking. Mead? Didn't that stuff go out with Henry VIII and oxtail pies? Well, yes, mead has been around for centuries, but for good reason! Mead is wine sweetened with honey instead of other sugars and is full of flavor perfect for the holidays! Oliver Winery, here in Indiana, makes a great Camelot Mead Honey Wine that you can find in the wine section at your local grocery or purchase online. You are going to LOVE this recipe! It makes the meat moist, the skin crispy, and has a delicious depth of flavor. It is my family's all time favorite turkey recipe! So go ahead, feast like a king!
Instructions
2 cups about half a bottle of mead (Honey Wine)
1 Fresh organic turkey
3 tbsp extra virgin olive oil
1/2 cup fresh herbs of choice (sage, rosemary, thyme, parsley)
2 tbsp Spike or other seasoned salt
1/2 tsp pepper
Instructions
Wash fresh turkey and remove giblets.
Cut small slits in the turkey skin.
With a baster or syringe (the plastic tip kind you use to measure children's medicine works great!) insert mead wine in between the skin and the meat of your bird. I do this in about 10 places under the turkey skin and let it marinade in the fridge overnight.
Rub the skin with olive oil and season with fresh herbs, Spike, and pepper.
Stuff with your favorite stuffing or place an apple and an onion inside the turkey.
Place in a baking pan and cover with foil.
Bake at 350°F for the first 2 hours and then reduce the heat to 325°F for the remaining time. A turkey should reach an internal temperature of 165°F degrees
Baste your turkey 3-4 times with the remaining mead throughout the cooking process by allowing the mead to wash over the turkey and mix with the turkey juices.
Allow turkey to rest 20 minutes, carve and serve.